Need to report an outage or safety concern?  Call 931-455-4515.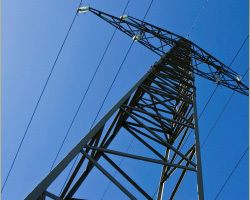 Electric Department
TUA serves 11,000 residential, commercial and industrial customers with low-cost, reliable power. Over 250 miles of distribution lines are maintained by the electrical department, which includes line workers and grounds workers, two engineering associates and an electric department manager. In addition to line maintenance, crews are also on call 24 hours a day for power outage emergencies.
TUA provides power through two main 161 kV substations, the most recent one being constructed by TUA staff and energized in March of 1997. Each main substation has the capacity of 75 MVA and each typically carries a winter peak load of 32 MW. The TUA distribution voltage is nominally 13 kV, three phase, 60 hertz.
TUA is a power distributor for the Tennessee Valley Authority, which has provided low-cost, reliable, public power to the customers of Tennessee and portions of surrounding states since 1933.
TVA provides regulatory oversight for your local power company's rates and service practice policies.
If you have an issue or complaint that you have not been able to resolve with your local power company, TVA's Complaint Resolution Process may be able to help.
There are three ways to begin the process:
TUA's Electric Department Received the 2020 RP3 Designation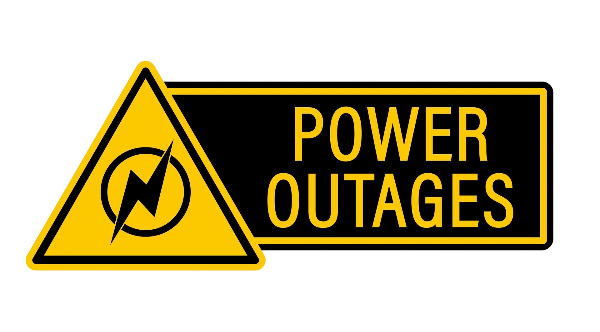 Tullahoma Utilities Authority's 
Electric Outage Map
 provides you general information about the outage level across TUA's service area. Detailed information about specific addresses is not available for home safety and security measures. All information displayed on this site is based on reported and known outages. For information about your specific outage, or if you have an outage and the section of the map you are in doesn't show any outages, call  931-455-4515 and select option #2.
Be prepared for outages
:
Remember to keep your telephone number(s) updated with TUA so we can provide you with faster service when reporting outages.
Updated information will:
Allow TUA to contact customers of planned outages.
 

Allow customers to report an electrical outage by telephone using the telephone number associated with their account.
To update your phone number information, you can do one of the following:
          or
Call 931- 455-4515 to speak to a customer service representative.
Be safe:
Downed power lines are a serious emergency and should be reported 
immediately
 by calling Tullahoma Utilities Authority's 
24-hour Emergency Hotline
 at
 931-455-4515
.
Never, under any circumstances, go near a downed power line or anything that is in contact with the line. It is very possible that the line could be energized, and there is absolutely no way for you to tell the difference. Remember, too, the line can become energized at any time.
If you are in a vehicle that hits a pole and wires fall on your vehicle, stay inside and ask someone to call 
911
 for fire and police rescue first, then TUA for assistance. Unless your life is threatened by severe injury or fire, you should remain in your car until an TUA representative tells you it is safe to leave.  If you must leave, however, jump completely clear of the vehicle, never touching the vehicle and the ground at the same time. Land with your feet together and be careful to maintain your balance.
Again, to report an emergency such as a downed wire, an extremely low wire or one that is sparking, call TUA's 
24-hour Emergency Line
 at 931-455-4515
.
Design Criteria & Specifications